A Cowboy's Tears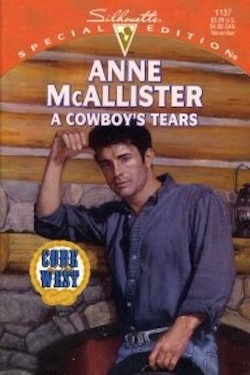 Code of the West
Mace Nichols and his wife Jenny were married for fourteen years when all of a sudden Mace filed for divorce.
It was for Jenny's sake, he told himself. She had given him his dream of the small Montana ranch they called home. But now he discovered he couldn't give Jenny her heart's desire — the family she so desperately wanted. Another man could.
But the thought of Jenny with anyone else nearly killed him. And he was so stubborn about knowing what was best for her, Jenny thought she might just kill him first!