Marry-Go-Round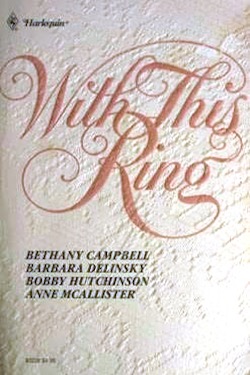 Book 3: Imagine Series
IN WITH THIS RING ANTHOLOGY
NEVER A BRIDESMAID, ALWAYS A BRIDE!
Actress Annie D'Angelo has been a bride — on stage — 119 times. Being a bride is a piece of cake. Being a bridesmaid at her friend Diane Bauer's wedding is a lot more difficult. For one thing she can't stand being in the same room with usher Jared Flynn — let alone walking up the aisle with him.
But each of them has agreed to play a part in the wedding. She's an actress, Annie assures herself. She can do this. If only the pain weren't so real!