Nathan's Child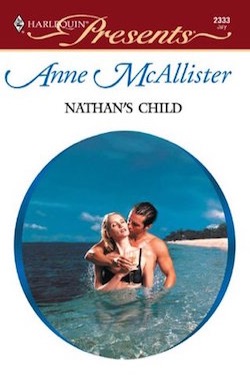 Book 7: NY! NY! Series
IT HAPPENED ONE NIGHT. . .
Only one woman in the world had ever turned Nathan Wolfe's head. It just so happened that Carin Campbell had been off-limits. And the one single night they'd spent together was a huge mistake.
It changed nothing, Nathan had assured himself for years. But now his brother Dominic has come back from Pelican Cay with news — news that proves what Nathan has thought isn't true. Everything is different — he is a father.
Why did Carin never tell him that they had a child?