A Cowboy for Christmas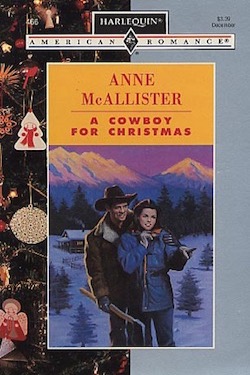 Contemporary Romance
ALL I WANT FOR CHRISTMAS . . . 
Colorado cowboy Jess Cooper knew better than to believe in Santa Claus. And if he ever made a Christmas list, "wife and family" would never make the cut.
Still, ever since Alison Richards had returned to the Rocking R, he was finding it hard to resist her charms. Alison had changed — grown up. Worse, she was intent on settling the unfinished business between them.
Jess took one look at the reflectinos of home and hearth in her eyes and set off like a spooked stallion on the run.
He had to be careful. Alison aimed to rope herself a cowboy — and haul him home in time for Christmas.