Sons of Montana
---
Sons of Montana
About the Series
The Sons of Montana unexpectedly began when Anne wrote Last Year's Bride to be part of Tule Publishing's Great Wedding Giveaway in 2014.  What began as a one-off story in terms of the McCullough family soon had Anne speculating about Cole McCullough's brother Clint who had gone off to Boston a decade before.
And, of course, Clint turned out to have a story of his own. One that brings him back to Montana soon.  But before that can happen, a couple of his friends turned up and demanded books of their own as well.  
First off the mark is Shea O'Driscoll who left Big Sky Country just as fast as Clint had, and who had no intention of returning.  But life conspires to undermine his resolve, and what he discovers about the past and the present changes his life in O'Driscoll's Heir.
Cole's book got 'grandfathered' in as a result, becoming book 1 of The Sons of Montana.  To follow O'Driscoll's Heir, are Tucker's  Temptation, McCullough's Pride, and Hawk's Christmas Miracle. Stay tuned for more information as these guys get to grips with the stories -- and the women -- who change their lives.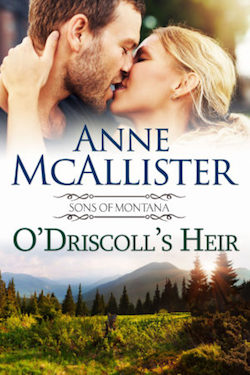 O'Driscoll's Heir Book 1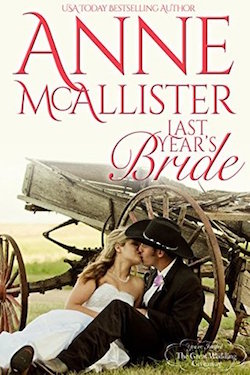 Last Year's Bride Sons of Montana