In the Spotlight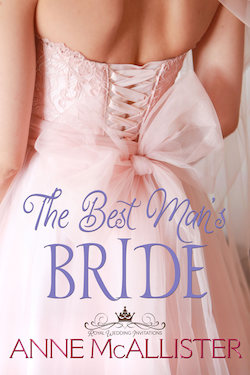 The Best Man's Bride
Book 4, Royal Wedding Invitations Series
Rock star Jack Masterson is every woman's fantasy. His sex appeal, charm, and killer looks make women everywhere fall at his feet…except for Celina Harris, the one who got away.
It's taken two years for Celina to put her life–and heart–back together. Now the personal assistant to San Michele's Serene Dowager Margaret, Celine has things under control. She spends her days assuaging royal egos and her nights in peaceful solitude. The last thing she needs is a reunion with Jack. 
When they are thrown together, Celina is determined to resist Jack's charm. But Jack doesn't give up easily and seeing Celina awakens all his former desire. Can Celina resist the former love of her life, or will he break her heart all over again?
Find out more & preorder today!
---
On the Horizon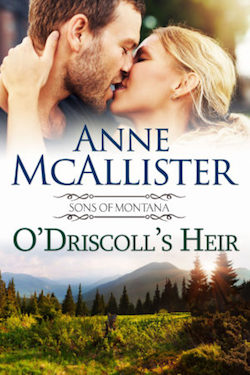 O'Driscoll's Heir
Book 2, Sons of Montana Series
You can take the cowboy out of Montana…
Shea O'Driscoll shook the Montana dust off his boots years ago. No longer a cowboy, he's a successful man with a life about as far from Marietta as a man can get.
When he unexpectedly inherits the legendary O'Driscoll ranch, he's forced to return to Montana temporarily, aiming to sell the ranch and leave again, forever.
But there's more than just a ranch waiting for him in Montana. There are memories, a few good, but mostly bad. And there's Kate Ybarra, the girl he left behind.