The Santorini Bride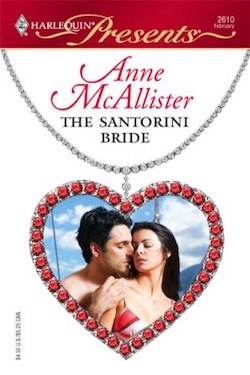 Book 4: Beware of Greeks Series
The Greek's Pregnant Mistress!
Theo Savas didn't want marriage. He'd been there, done that. And he wasn't about to do it again. Not that it stopped nearly every single woman on the planet trying. Hitting the "world's sexiest" list didn't help either.
Theo wanted space. Maybe even a bit of celibacy. So he was furious when his Greek island hideaway was invaded by a sexy, enticing woman, especially one who claimed his home was hers!
At first Martha Antonides thought Theo was just what she needed. Sizzling passion would surely make her forget what had brought her home. She never counted on falling for him or conceiving his child. But when she did, Martha knew she couldn't turn to Theo. He was strictly a no-strings man.