Finn's Twins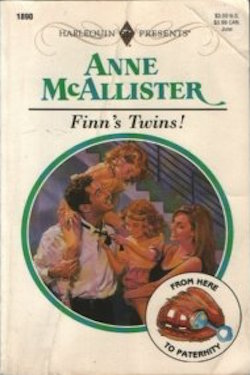 Book 2: NY! NY! Series
BACHELOR BABY-SITTER!
Finn MacCauley had a way with the ladies. The fast-lane New York photographer never met a woman he couldn't charm — except his six-year-old identical twin nieces. Finn just wasn't equipped to be a father!
Izzy, on the other hand, was an ideal mom. If only she wasn't engaged to another man! All Finn had to do was convince her that being temporary surrogate parents would be terrific fun — almost as much fun as sharing Finn's glamorous lifestyle . . . and his bed!