Rhys's Redemption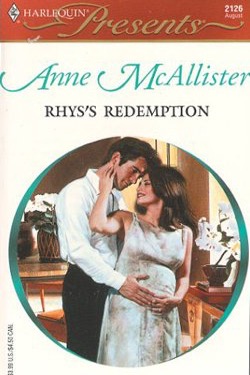 Book 5: NY! NY! Series
RHYS WOLFE HAD ONLY ONE RULE: DON'T GET INVOLVED!
His demanding job left no time for romance — or love. He'd been there, done that, and he wasn't doing it again. Ever. Rhys was close friends with his gorgeous neighbor, Mariah. But that was all they were — friends. Then they spent the night together. Once. Rhys knew it had been a mistake.
Rhys didn't know the half of it! It was bad enough she'd been in love with him for years, now Mariah was expecting his child! Of course she knew he'd been hurt. He'd loved and lost tragically, and Mariah understood his anguish. But their baby needed a father!
It wasn't that easy, Rhys thought. But Mariah was determined. She would teach Rhys to love again — though she had less than nine months to try.