Out of Bounds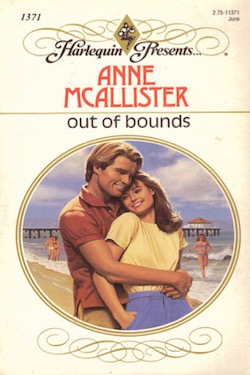 Contemporary Romance
SHE ACCEPTED THE LIFELINE HE OFFERED!
Actually Samantha had little choice when her own summer plans fell through. Jason Cole's sister needed a music-tutor-cum-chaperone, and Sam needed a job.
But, despite its travel opportunities, Sam wasn't excited about the job. It brought her in much too close a contact with the fast-lane, womanizing Jason!
Jason wasn't worried. "I like my women willing, Ms. Peabody," he told her. "And there are plenty who are!"
Wasn't that the truth? Samantha thought grimly. But he wasn't her type at all, so why worry? Unless, of course, he wasn't quite the shallow playboy she imagined and her well-guarded heart wasn't quite so well guarded after all?