A Chance of Rainbows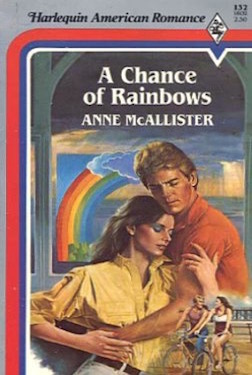 Book 2: Quicksilver Series
IT WAS DIFFERENT WHEN IT WAS YOUR OWN LIFE
Lainie Tucker couldn't believe that Griffin had left. After a whirlwind courtship and seven short months of marriage, how could he walk out like that? Lainie would have counseled one of her clients to repair the broken lines of communication, but that tactic wouldn't work with Griffin. How could you communicate with a man who wouldn't talk?
Griff was a quiet man, with deep feelings. And most of the time Lainie understood his silence. But this time he shut her out. How could she reach a man who was locked inside himself?
Should she give up when reason failed . . . Or try every scheme born in a hoping heart?